K- serious & DI- WATER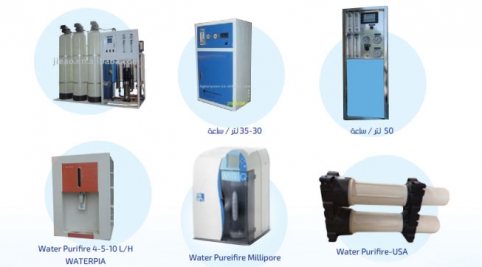 K- serious & DI- WATER
Introduction:-

From ancient times until now we use distilled water in the laboratory. The production of water by this means contains some impurities as salts (4-7) ppm. This type of water is not suitable for the simplest kinds of chemical and biological analysis. The process is expensive compared with (DI-water two in one direct from tape water) which has a high purity level less than 1 ppm, the process is cost effective and efficient and other features as below:
K –serious, Water Purifier Model Wp- 1101HB made in Korea & Aswar Al-Joub Co. have been conducting bite modification and addition for the purpose of obtaining very high pure water reach up to 18 Mega ohm.

Ultra Pure Water Application:-
HPLC isocratic and gradient solution preparation.

Preparation chemical titration solution.

Spectrophotometer and electrophoresis system.

Buffer and cell culture media preparation.

LC buffer preparation.

Sample dilution.
Our Deionizer Benefits:-
Compact and Easy to use.

Easy installation, operation (e.g., purification packs can be replaced in seconds) and maintenance.

Easy to replace pre-treatment parts according to the feed water sources.

Very low running cost.

Water purification system that instantly provides deionized water (TDS less than 1ppm).

High efficiency Up to (18-10) Moms, direct from Tap water.

Korean and American parts.

Guarantee for a period of three years of materials and work.

Optional 0.22 um filter produces bacteria – free water.

Optional an online 254nm UV lamp advance.